AERATORS
AERATORS OVERVIEW
Additionally, the Billy Goat AE400 series also eliminates bulky steel weights, in favour of a simple to use water weight positioned directly over the tines for better aeration depth. The unit features the industry's softest tine engagement and exclusive Lift N Lock™ disengagement for best in class comfort and productivity.
Billy Goat aerators eliminate the conventional and cumbersome centre wheel and centre drum designs found on other units which are prone to wear, vibration and damage. Billy Goat's outboard drive wheels also help eliminate centre wheel slip and abuse from ramp loading with the tines engaged.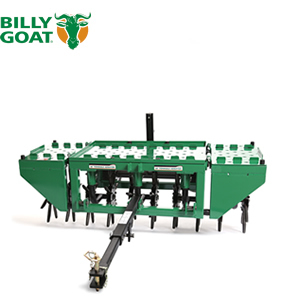 AET60 - TOWABLE 60 SERIES
The tow behind AET60 configures to widths of 36"/ 91 cm, 48"/ 122 cm or 60"/ 152 cm with a simple flip up or down of the aerator's wings.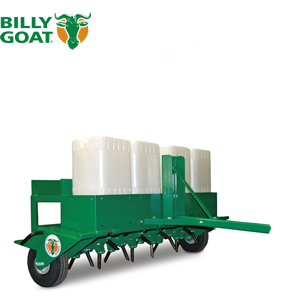 AET48 - TOWABLE 48 SERIES
The standard 48"/ 122 cm modular unit easily configures down to 24"/ 61 cm and features interchangeable parts.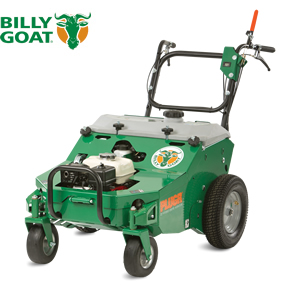 PL2501SPV - PLUGR 25 HYDRO DRIVE SERIES
This 25" / 64 cm Hydro-Drive aerator can aerate up to 4.000m2 per hour. It is a self propelled aerator and is powered by a 203cc Vanguard® engine.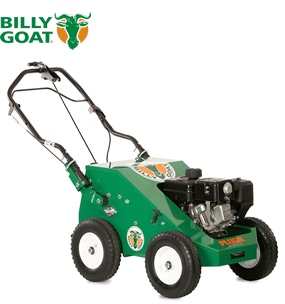 PL1801H - PLUGR 18 SERIES
This 18" (46 cm) aerator is ideal for smaller property aeration or hire companies. This PL1801H model is powered by a reliable Honda engine.